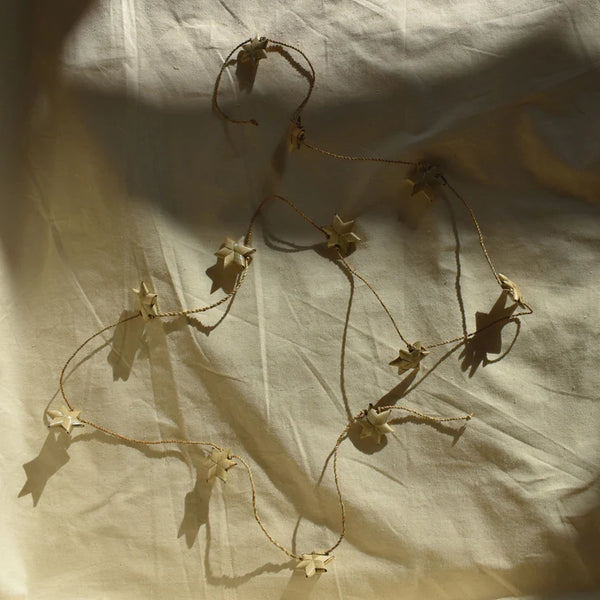 star garland | small
$60.00
Sweet star garland from London brand Uri. The stars are hand folded coconut palm leaf and the cord is hand twined coconut leaf. Each garland is handmade by community weavers in the Philippines. 
The weavers are over headed by the LEDIP, a government sector who look after the welfare of artisan communities within the Philipines. Ensuring all wages are fair and the communities welfare is a priority.
Dimensions: garland length 170cm. Stars diameter 3cm.