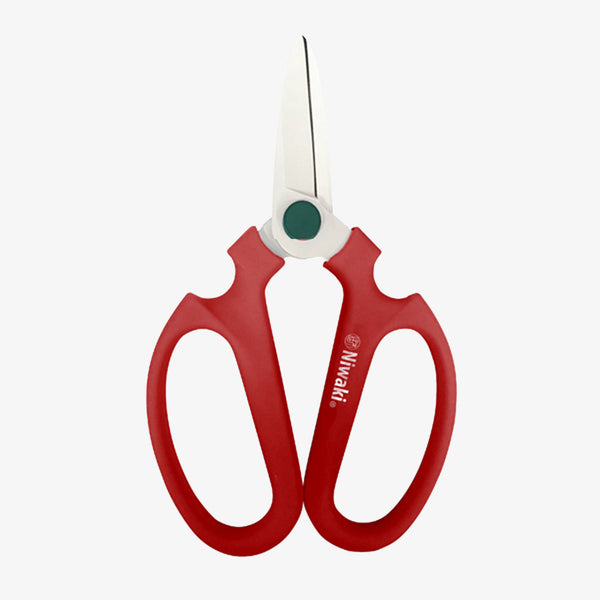 niwaki x sakagen left handed flower scissors | red
$80.00
Sakagen is renowned for their incredible floral scissors. Made in Japan, each pair draws inspiration from traditional Ikebana style shears while creating an ergonomically more comfortable design with resin molded handles.  The sharp blades are corrosion-resistant due to their fluorine-coating. Weighing in at 125grams, these scissors are light and the small index finger notch makes them easy to use. This pair are designed for left-handed use.
This item is supplied with a leather blade cover and presentation gift box.
Dimensions: 17cm (4.5cm blade). 
Niwaki is a UK based company who source and sell great things from japan. Founded by by Jake Hobson, after a trip to Japan introduced him to Japanese gardening culture and tools. Jake is an accomplished horticulturalist and author, having penned two books about Pruning.