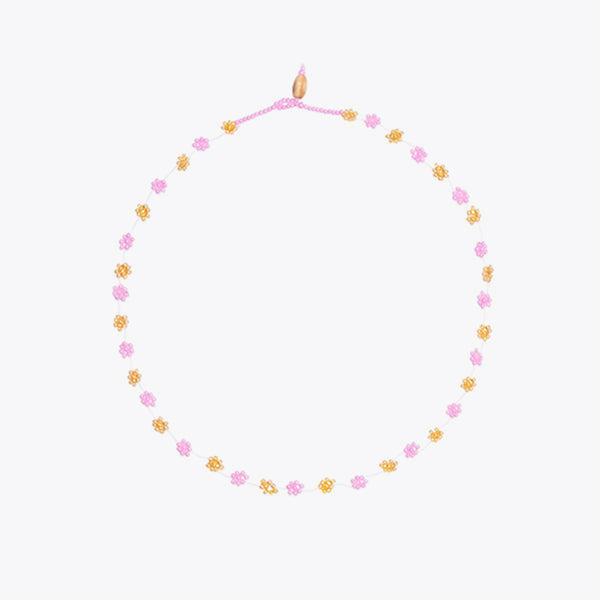 emily levine l taffy flower string necklace
$62.00

$50.00

The taffy string flower necklace from Emily Levine is a nod to the daisy chains of our formative years. The perfect gift for a flower lover or best friend. This short necklace is made by hand from glass beads and features a wooden bead closure.

Emily Levine is a New Yorker based in Milan, her necklaces are handmade in India by local female artisans who work from home to support their families.

Dimensions: 45cm

Please don't be too rough with your necklace, it is handmade and should be handled with care.