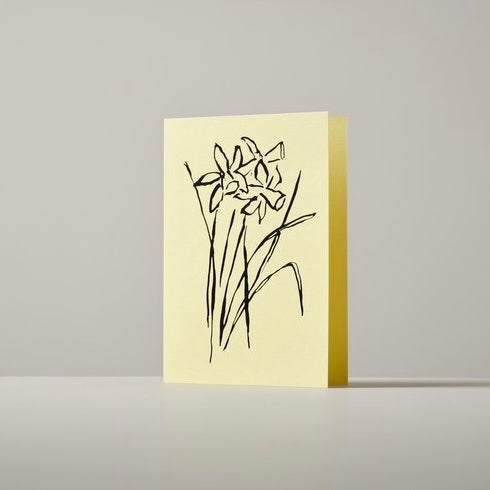 atelier auge card | daffodil
$9.00
The Daffodil greeting card a beautiful illustration from botanical artist Lucy Auge.
Daffodils are one of the first flowers to bloom in early spring. Shaped like a trumpet people say that the daffodil is the herald of spring, announcing to other plants and flowers that spring has arrived. Making them the bearers of good news.
Each card is printed on 270gsm fsc card stock and left blank inside.
Dimensions: A6