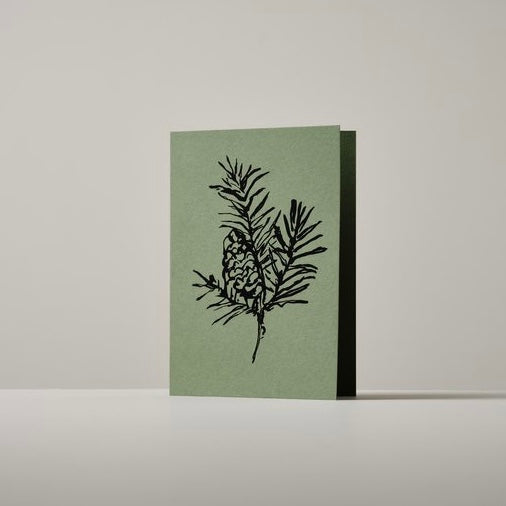 atelier auge card | balsam fir
$9.00
The Balsam Fir greeting card a beautiful illustration from botanical artist Lucy Auge.
Balsam fir symbolises hope and the need to stay positive despite the challenges that you face in life. Making it a peaceful card to send to those who need it most at any point of the year.
Each card is printed on 270gsm fsc card stock and left blank inside.
Dimensions: A6