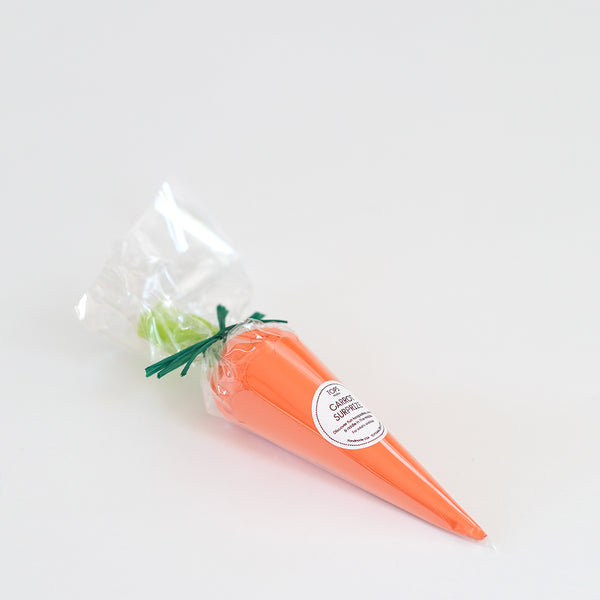 carrot surprise cone
$22.61
A special Easter edition of our surprise balls, this time a carrot cone. Tucked inside each cone is a surprise ball and a few little treats, unwind the crepe paper ball to discover what's inside hidden inside.
Surprises inside vary by style & may include: vintage-inspired toy, keepsake, charm, gem, sweet, confetti popper, fortune, temporary tattoo, quote & more. There are 5 treats inside each carrot.
Handmade in the USA.
Warning: Surprise balls contain small parts and young children should be supervised when opening. Not suitable for children under 3.