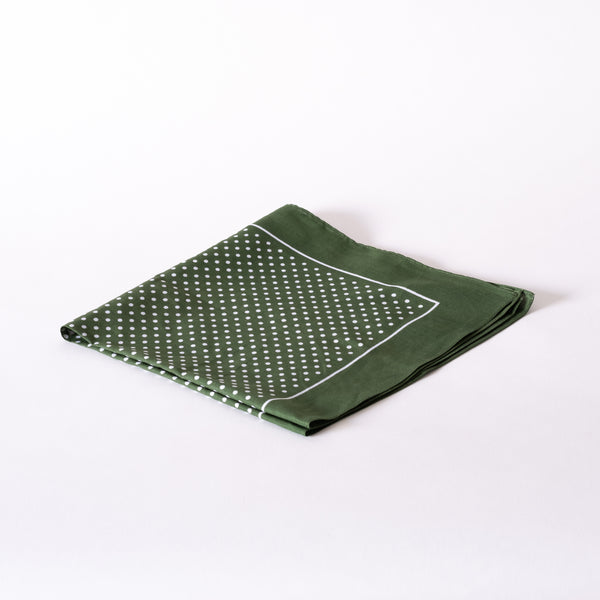 sold out
handkerchief | green
$13.04
this product is currently out of stock, please contact us and we will notify you once the stock becomes available.
100% cotton spotted handkerchiefs are a classic garden accessory. Perfect as a neckerchief or just for mopping your brow.
Also available in navy, blue and red. Gentle cotton wash for best results.
Dimensions: 55cm x 55cm.