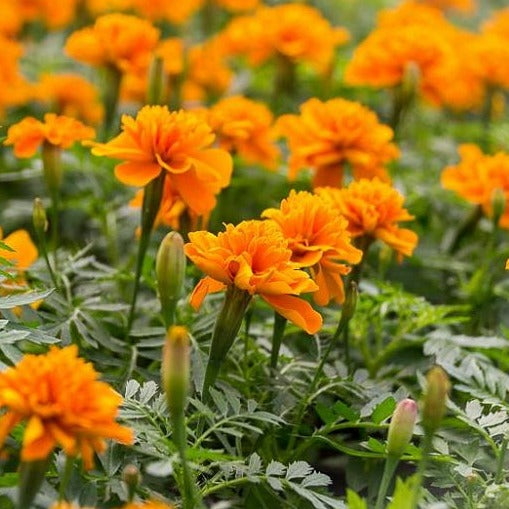 sold out
french marigolds | little sun seeds
$6.96
this product is currently out of stock, please contact us and we will notify you once the stock becomes available.
An important companion plant, particularly for tomatoes, potatoes and roses. The marigold is known to inhibit nematodes, a pest that affects the soil, so are essential for planting after you've grown tomatoes in a particular area. They refresh the soil and prepare it for later plantings. They are also a wonderful companion trio with basil and tomatoes in summer.
Full sun and good drainage are essential, but can grow well in poor soil. Plant seedlings from early summer, avoiding frost and cold soil. Sow into seed-raising mix in spring or early summer. The light fine seed should be barely covered and usually germinates within 2 weeks. Prick out seedlings when they are large enough to handle. Remove dead blooms to encourage further flowering.
Little Sun Seeds is based on Waiheke Island, and boasts a collection of organic seeds for the home gardener. Seed is sourced from across the North and South Island and packaged into envelopes with handwritten growing instructions.
Only for sale within New Zealand.