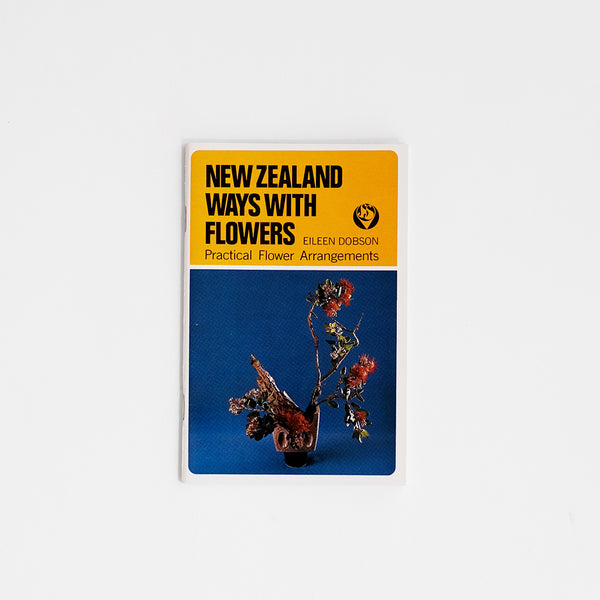 new zealand ways with flowers
$14.00
A pocket guide to practical flower arranging using New Zealand native flora and plants. Written by Eileen Dobson.

Murdoch Riley has been writing and publishing field guides on New Zealand nature since the 1960s. His small, independently run, publishing house is situated on the Kapiti coast.
Dimensions: 16.5cm x 10.8cm.