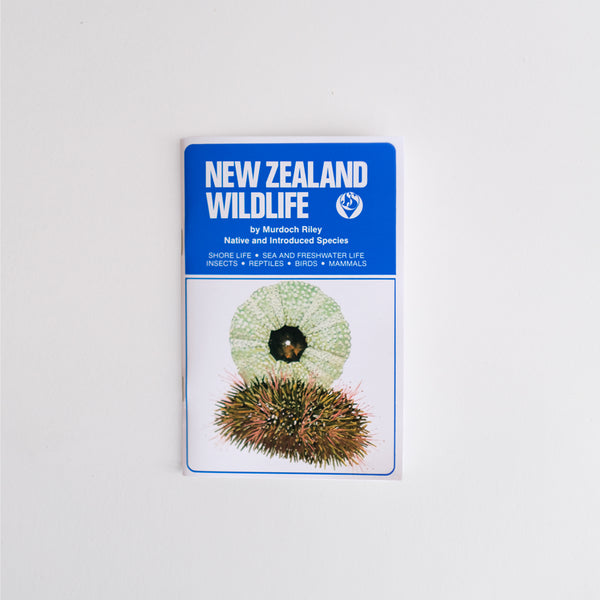 new zealand wildlife
$14.00
A sweet little pocket guide full of illustrations and information on wildlife found in Aotearoa New Zealand. A useful gift for young and old.

Murdoch Riley has been writing field guides on New Zealand nature since the 1960s. His small, independently run, publishing house is situated on the Kapiti coast.
Dimensions: 16.5cm x 10.8cm.