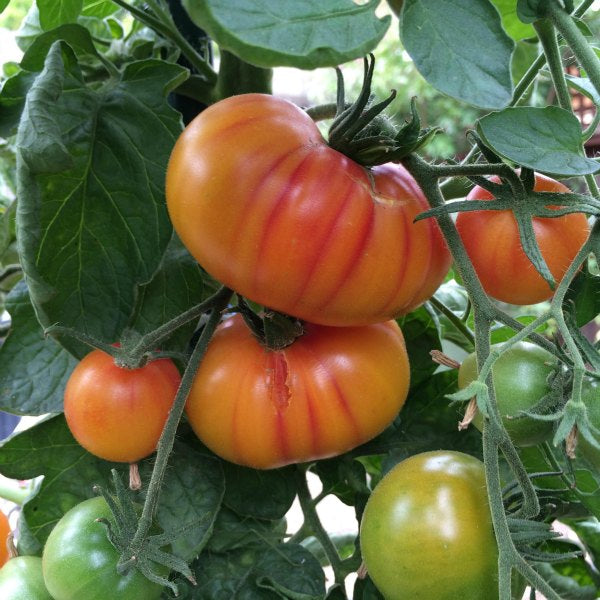 sold out
organic heirloom tomato | little sun seeds
$6.96
this product is currently out of stock, please contact us and we will notify you once the stock becomes available.
This is a large multi-coloured marbled tomato - it looks so good sliced up with red, orange and yellow streak, and it can grow really large like the classic beefsteak tomato. It has amazing flavour - that beautiful sweet, strong taste that home-grown tomatoes are the best at!
Little Sun Seeds is based on Waiheke Island, and boasts a collection of organic seeds for the home gardener. Seed is sourced from across the North and South Island and packaged into envelopes with handwritten growing instructions.
Only for sale within New Zealand.