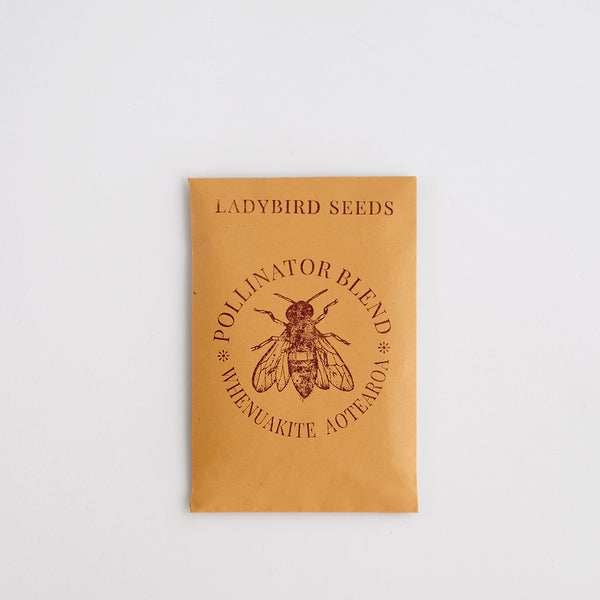 pollinator blend | ladybird seeds
$8.50
A beneficial blend of flowers designed to encourage pollinators and bugs into your garden. 
This mix is a combination of Alyssum, Bergamot, Bishops Flower Coriander, Borage Phacelia, Buckwheat, Crimson Clover and Dill.
Best time to sow: Spring to Autumn. Some varieties will take until next season to flower so be careful not to disturb them when weeding or mulching. 

Contains over 200 seeds.
Ladybird seeds is based in Whenuakite Valley, Coromandel. Inspired by generations of seed savers and Ladybird grows a variety of flowers, edibles and natives, following no-dig method and permaculture principles.
Only for sale within New Zealand.