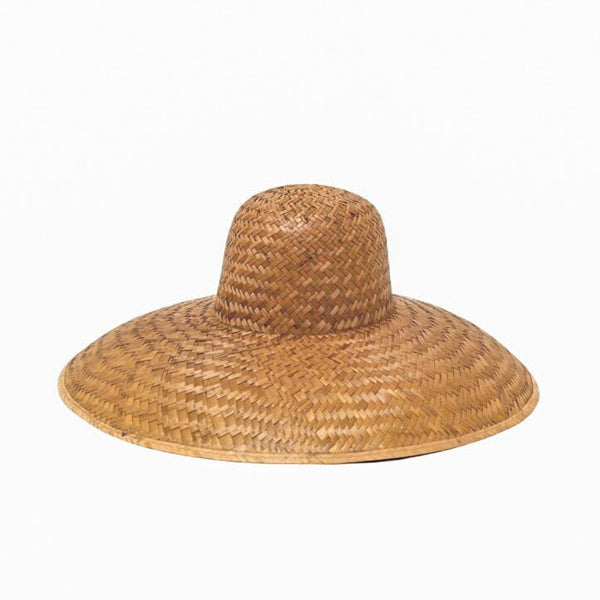 communitie marfa | cooked surfer hat
$170.00
Handwoven in North America, the cooked surfer hat from Communitie, Marfa, is made from palm straw. This wide brimmed hat has been baked in the sun to achieve the rich brown colour.
The perfect hat to keep you sun safe while enjoying your garden.
Communite, is located in Marfa, Texas, an area renowned for its relationship with art and artists. Communitie Marfa is a project from designer John Patrick, fostering revolutionary ideas by promoting sustainable projects and education, and supporting social and artistic exchange. They believe that togetherness results in real communities when it's people are educated and inspired.
100% palm straw. Each hat has an interior one-size-fits-most elastic hat band.
Dimensions: Ø58cm, brim 18cm (due to the handmade nature sizing is approximate).
Due to the size of this hat it requires bulk shipping, you will be emailed after checkout with information on the additional charge. Please contact us before purchase if you would like a quote in advance.
Unfortunately this item is not available for international shipping.